10 tags
Honesty. A day in the life...
I can't keep myself out of the bathroom today! Luckily I am not working, just a doctors appointment to attend later.  I went to a meeting at work like THIS last week! lol  I had an accident a few days ago sleeping. Awesomeeeee! :/  I *think* I have been seeing blood in the toilet for the past 3 days. I say think because I can't tell if it's blood or something red that I ate....
8 tags
6 tags
Meet me this weekend!
This weekend it's time!!!  Come meet me along with Brian and Marisa from the Intense Intestines Foundation. Celebrate World IBD Day weekend with us at this super fun event! There will be opportunity to meet with me one on one, be part of a video with us, take pictures, etc. Plus raffle prizes, giveaways, food, drinks, rock climbing, after party, and more!  Please come if you are in the...
10 tags
The After Math (PTSD, Mental Health, and IBD)
**ETA: After writing this blog I realize it's all ovah the place! What's new. ;) What is going on in this head of mine? I've never claimed my coping mechanisms were healthy but they served a purpose. I have learned how to bury feelings and abolish emotion so fast that it's almost frightening. I can become mechanical and non-feeling in a blink of an eye, resulting in a...
13 tags
9 tags
I haz stuff you want to buy?
http://www.zazzle.com/inflameduntamed Did you know I have a zazzle store? I doooooo and it's full of things you may or may not want. Even if you don't want them you should get them because nothing says I have IBD and I'm proud like a mug. DUH.  No seriously, if you are interested I do have a zazzle store and it has mugs, buttons, stickers, shirts, and some other things with...
6 tags
"Chain Awards"
Chain emails awards… Leave it to me to rain on parades! Hello my lovlies. I have been "awarded" two awards lately and I must say how fantastic it feels to be recognized. Thanks! That made me feel pretty awesome that my fellow activists chose me for these "awards". It really does (thanks you guys!) Why does she keep putting quotation marks around awards?[[MORE]]...
11 tags
The weight of the world is on my shoul...tummy.
I think one of the most important things to understand about a journey is that it isn't always a steady uphill climb. There will be ups and downs along the way… Self-esteem. Does it get you down? It sure gets me down at times, and lately it has been one of those times. I'm kicking myself saying things like "how can you write a blog and inspire others Sara when you've...
9 tags
Why do I feel like I live in an elderly body?...
Lately I've been kicking myself for not appreciating the body I had 10 years ago. It was energetic, flexible, muscular, and strong. Where did that girl go?  (Alright, sorry about the terrible quality of this photo but it was the only one I could find! No idea what I was doing with that purple scarf or why I was wearing dirty socks instead of my dance shoes. lol!!) I often find myself...
9 tags
Scars. Internal and External.
"Be kind, for everyone you meet is fighting a hard battle." - Plato Don't forget to follow me on instagram! Search sdringer
7 tags
For the first time in 5 years I have been hospital...
Congratulations are in order. I have made it out of the hospital for over a year for the first time in 5 years! Crossing my fingers that it stays this way for awhile. 
7 tags
Meet me for World IBD Day!
Hi everyone! The time has come to announce my World IBD Day plans. I am teaming up with the Intense Intestines Foundation to raise awareness all weekend in New York.  I WANT TO MEET YOU!  If you are in the area you should attend The Climb for Crohn's & Colitis at The Rock Club in New Rochelle, NY.  Who: Brian Greenberg the President/Founder of the Intense Intestines Foundation, Me...
10 tags
Making fun of silly IBD cures on facebook!
It's fun to have friends with Crohn's disease or ulcerative colitis. The tree bark cure will never get old. :p
11 tags
Stuck
I believe I have mentioned this before on this blog somewhere, but I have a problem with updating this blog on my current health. I love to share stories about the past but for some reason when it comes to updating about what is going on in the present, I suck.  I cried for two hours straight Thursday before the IBD round table that I spoke on. I just kept saying to myself that I needed to...
10 tags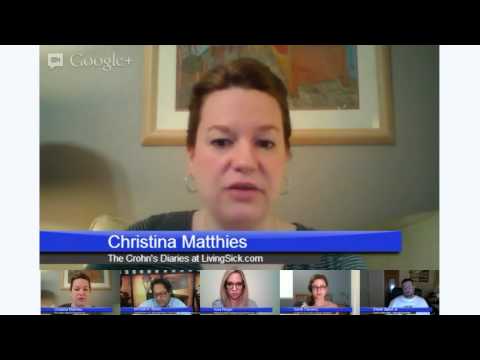 5 tags
Wristband orders are going out!
Sending out all orders today and tomorrow! If you want to get in on the current order please email me at agirlwithguts@gmail.com and let me know! Wristbands are $5.00 and you can pay with a credit card or paypal account. Just email me with how many you'd like and I will send the invoice. Love always, Sara  
10 tags
My veins, why do you forsake me?
Two days ago I had my remicade infusion.  Awww would ya look at that! I made the picture all edity and stuff. I make up my own words here. I do what I want!  A few thoughts… That was the only place we could get an IV in after being poked multiple times. I tried all the tricks - hydrate, be warm, pump fists, etc. but no luck. We stuck some warm blankets on my arms to heat me up and see...
10 tags
11 tags
12 tags
8 tags
Self Advocacy! (Day 4 of #HAWMC)
Create a "care page" – a list of your best resources that someone who is newly diagnosed could go to when starting to advocate for themselves or a loved one. Remember to include sites that lead to successful self-advocacy! It's day 4 of the HAWMC and today we are asked to talk about self-advocacy. Where can you go if you want to learn how to talk about your disease? The Great Bowel...
9 tags
Hello, my name is Sara and I have Crohn's Disease!...
**This post is edited. It was originally from the HAWMC (that I never completed) where I was asked to introduce my disease to people who don't know about it. Updating and sharing again! 1. My name is Sara. I do go by the name Sadie though often now in my real life. It all started at my job where there were 5 other people who had the name Sara. They call me Sadie there which is a nickname of...
11 tags
10 tags
Life With IBD Takes Guts!
7 tags
13 tags
My style can't be duplicated or recycled!
This evening is the WEGO Health Activists Awards Ceremony that recognizes the work that health activists did during the year of 2012. You guys!! Hundreds of people who do amazing things for all kinds of health conditions were nominated and I am a finalist. Me! I mean, I know I do a pretty decent job and I am always proud of this blog. But I am a finalist! I am one of six people out of all the...
9 tags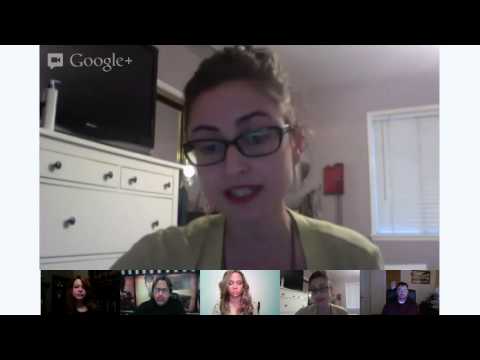 11 tags
February Remicade
To have any chance at living a normal life I must spend my time at the hospital every 7 weeks getting an infusion with other patients who need life saving medication or blood transfusions. It's still weird to me.  To look a me with my hair and makeup done looking like a normal person, and yet I am sick.   Crossing my fingers and toes that myself and everyone else I know on biologics never...
13 tags
Ask Me About My Crohn's Disease Right Meow!
Exclusive GBM sticker! Feelin so special.  http://thegreatbowelmovement.org/
10 tags
Pushing buttons!
Love love love my new buttons! Such an amazing birthday present from a wonderful friend! :) 
6 tags
The start of the year!
An old remicade photo from 3 months ago the day after the new year began. I've sucked at getting things posted right away. 
16 tags
It's so much more than the physical stuff...
So you have Crohn's disease or you have ulcerative colitis.  When I tell people the physical things I have gone through they are shocked.  The blood transfusions, the IV feedings, the surgeries, hospitalizations, etc., all seem brutal, and they are.  But the physical things for me are so much easier than what the disease has actually done to me as a person. Do you agree?  Take for...
Just cracked up hysterically on the phone like a crazy person with Marisa.  I think we need a padded room. :) Good conversations making fun of ourselves and life with Crohn's and colitis. 
7 tags
Some things and stuff.
Oh hello there! This is my unimpressed face. (They might revoke my running as a finalist for my blog in the HAA if I keep blogging like this!) Few quick things I wanted to say: 1. It was my birthday a week ago and I wanted to take the time (if I haven't already) to thank all of you who went out of your way to wish me a happy birthday.  Here are some very very sweet blogs that were written...
11 tags
Two of my friends are in the sky...
Two of my friends are in the sky today.  On airplanes.  One is flying west and one is flying east.  The one flying west is on an airplane for the first time since her plane fell out of the sky.  I'm serious.  Like something you'd see in a movie, the last airplane she was on was shaken in the sky and then dropped.  People were screaming and crying and uttering prayers.  You can...
15 tags
"If you can't love yourself, how in the hell you...
"Can i get an amen?!"  Yes, I did in fact just quote Ru Paul.  Actually, I just quoted her for a second time.  If you were part of Tuesday's IBD chat then you already heard me quote her. In honor of this months big holiday, my birthday,…just kidding (no i'm not) Valentine's Day, I am talking love, sex, and relationships just like I did last year.  And once...
8 tags
10 tags
Interview for My Journey With Crohn's.
Hello beautifuls,  Check out the interview below that I did for Sarah who writes the blog My Jouney With Crohn's, that you can find here: http://www.myjourneywithcrohns.com/2013/01/interview-with-sara-founder-of.html# Thanks Sarah for interviewing me and good luck with all that you are doing in our community!! Q: What is the name of your website and when was it created? A: I created...
11 tags
Trapped.
Have you ever felt trapped?  I have once or twice or a gazillion times.  Disease is trapping.  It feels like a loss of control because there are so many factors in your life that you simply can't control.  Do we cling to the things we can?  In conversations with my friends online this afternoon the theme has been trapped. Me, my friends, we are trapped.  A friend on disability who so...
12 tags
We React to the New CCFA Ad Campaign.
In anger this morning I immediately picked up my phone and knew exactly who I had to text about the new ad campaign by the CCFA. If there was one friend who would be on the same wavelength as I am, I knew it would be Marisa.  Marisa and I have been deeply affected by our lives with Crohn's disease or ulcerative colitis. It has in every way shaped every single area of our lives. It in...
14 tags
What happened those 6 months in the hospital?...
It started with happiness. With energy. With relief.  I remember sitting in my hospital bed and for the first time in many months feeling relief. I was hooked to a pain pump of dilaudid and for the first time in months I wasn't in pain. I recall laughing and conversing with the people that came to visit me in my hospital room dropping off gifts for me to spend my time on. Coloring books, crayons,...
2 tags
If you would like to follow this blog and do not have a tumblr account simply click RSS above to subscribe. Simple as that! 
17 tags
Reflecting and deflecting.
December 22nd. It's one of those dates. We all have them, dates that we remember. Anniversaries, birthdays, deaths… I remember a lot of dates that relate to my health. I'm sure you do as well. December 22nd was the date that I was finally released from the hospital after six months. I remember it very well, this time I could tell something was different. This time I was going...
14 tags
The big food debate.
"Remember when you were younger and the only thing you could eat was white rice but you made me sneak you to Dairy Queen to get you a strawberry shortcake?"  That was what my 86 year old beautiful grandma said to me a couple weeks ago as we sat next to each other eating strawberry Belgium waffles. White rice. It was what my doctors told me to eat. Silly right?  Okay you guys, I have...
12 tags
Inflamed & Untamed 12 Days of Holidays Giveaway...
Hellooooo everyone! It's day 12 of the 12 Days of Holiday's Giveaway and I am sad to see it end but happy to get back to my normal blogging. Since these prizes are going up so late today you will have until tomorrow at noon to enter to win. The prizes for day 12 are excellent! 1. One winner will receive a giveaway from Forvia! I'm not exactly sure what they will be sending...